Company Overview
Double Option is a young and vibrant company with a lot of experience in many different service and product offerings. We will provide guidance through our 15 years of experience in the industry. Our aim is to focus on your needs and we offer each client a dedicated client service team to help you throughout the development and building of your brand.
Through our angled approach we can create the brand identity you require and build your brand awareness through the countless services and products we offer. Put your brand in our hands and we will show you the way forward.
Double Option offers you services helping you to establish your market presence. We understand the importance of making a good impression and the value creativity can add in transforming your company's corporate image into a powerful punch.

Vision:
•



•

We offer our clients the most effective angles to approach their marketing needs and effectively build their brand.
We offer a truly octangular marketing experience, from client service to the final product.
Mission:

•

•

To strive for the best client service possible
To offer a truly octangular marketing experience
Pledge

As a service-orientated business, Double Option recognises that our very existence depends on how well we meet the expectations of our clients. We therefore pledge to provide a one-stop communication base, offering consolidated services and products in marketing and communication.

Background

Double Option was built on the strength of a team with a thorough understanding of the complexity of communication and marketing requirements. We offer superior skills and resources towards meeting the unique needs of our clients who realise that an investment in communication and marketing is vital to their future existence.
Strengths

Double Option boasts an extensive network and knowledge of the marketing and communication industry. The added availability of different expertise from a pool of associated companies enables Double Option to deliver quality services and products.
Values

We strive to satisfy our clients with superior quality and service. We value speed, delivery, promptness, order and structuredness, courteous approach, humility and unquestionable sense of fairness.
Quality

We provide our clients with the opportunity to concentrate on their core business by taking care of their communication requirements. Our staff are highly accomplished and passionate with both managerial and technical skills. They are dedicated to provide clients with the quality they deserve.
Delivery

Our creed is to meet deadlines.
Support

We cater for the needs of each client in a personal and professional manner. For our client's convenience our office is geared to offer support and advice.

Social Responsibilities

Our social responsibility is taken seriously. When outsourcing tasks we give preference to previously disadvantaged companies, in line with the existing Black Economic Empowerment (BEE) objectives of the government and a variety of progressive and responsible institutions that seek to promote equity and economic development in South Africa.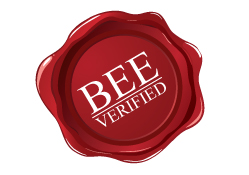 Our Clients
Agrement SA
African Dynamics
Automotive Industry Development Centre
Broadband Infraco
Camela Cash Loans
CDK Global
Construction Education Traning Authotiy
City Wheels
Council for the Built Environment
Council for GEOSCIENCE
Competition Commission
Cross Border
CSIR
Department of Public Works
Demarcation Board
DIC Homes
DOXA DEO
E.L.S.K.E. Photography
ENVASS
FEDICS
Hanger8
HESA
Indlovu Diamonds
International Trade Administration Commission
LTD Business Solutions
National Cleaner Production Centre
National Nuclear Regulator
Phumba Safaris
Powertech
Private Security Industry Regulator
Public Works
Roadspan
SACE - South African Council for Educators
South African National Accreditation System
SANSA - South African National Space Agency
SASSETA
Summit Trailers
University of Limpopo
University of Pretoria
University of the North West

AND MANY MORE...!!!

If these guys trust us... Shouldn't YOU?